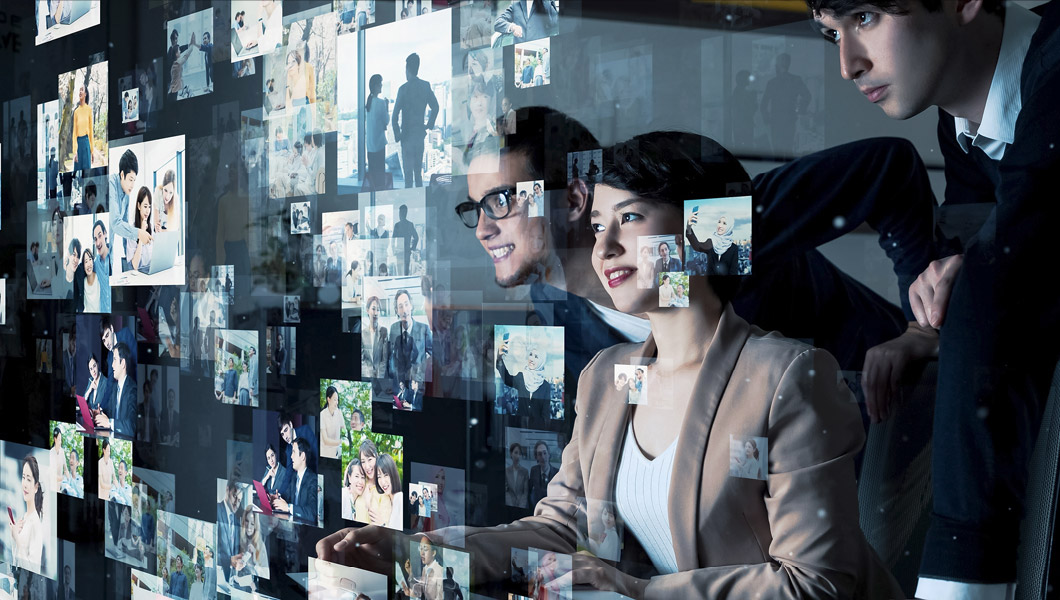 Cloud-based video capture & editing / sharing service
Have you ever faced such problems?
Struggled comunicating in text, or required way too much time just to build the message.
Text messages isn't enough to put into words and share the results of the verification environment for the developing program/producs.
Requires too much time creating the operation manual and screenshots aren't intuitive enough.
WARP is here to solve all of these problems!
Features of WARP
Starts recording with just one click

Using WARP is very simple, all you need to do is just to click the Start REC button.

You can also edit the video and share it on WARP!

Record the screen, edit and share the link. Worried about the privacy? You can specify the account to share your private video.

WARP makes your communication way faster, easier and smoother.

No more tiring text messages. Use WARP and communicate in video.
How to use WARP
Start recording

Access WARP and click REC button.
WARP starts recording soon after the screen is selected.

Useful video editing features

Thumbnail Editor

Change the thumbnail as you like

Video Trimmer

Trim your favorite scene

Subtitle Setting

Add subtitles to your video

Video Cutter

Remove the unnecesarry parts of the video

Video Sharing

Share your video as a link.
You can even limit the access, or set the password to secure the privacy.

Viewer Tracker

You can see when and what time the person you shared your video has viewed.

Invite Users

Invite users who's not on WARP yet

Share with Your Group

Create the group with any member.
Share the clip with all members of your team with just one click.

How to use WARP explained in WARP
User's Voice
I like the fact that WARP can be used to convey the feedback visually that is difficult to explain in the text. It is convenient that you can take a video with the touch of a button on your browser and that you do not have to save and attach it.
Giving feedback at the meeting in person ties each other's time, but it's great to be able to check the WARP video whenever they like.

It originally took about 15 minutes just to explain in e-mail. Sometimes the client could not understand at once and had to exchange the email for several times. However, using WARP shortened the time at once!!
I was able to reduce the time to type and the time to send an email to about 5 minutes, since I can talk and explain in the video.
Even my clients appreciate the video!
Quick to share, and getting appreciated, it's like getting two birds with one stone.

At the development site, we usually use text format when leaving the log of discussions and specifications for the future. However, it is often difficult to verbalize and text format makes less easier to undestand, and it becomes complicated in many cases.
By using WARP, it became possible to manage video + oral explanations as one data, and it became easier to share text + video information.

WARP was useful when sharing the information to members. I used to use other cloud services to share videos with multiple people. This has the benefit of being able to post to public channels as a link that is invisible to unwanted people, and easy to manage permissions.
However, as a manager, it is also important to know if the members have seen it. Other cloud services didn't cover that area, but WARP also received browsing notifications, which was convenient in terms of management.
High Security
Videos recorded with WARP can only be accessed by yourself unless you share the link with others.
It is also possible to share the video only to the limited accounts.
Connectable Web Services

Company
会社名
株式会社Faber Company(公式HP)
日本語表記
「ファベルカンパニー」と読みます。
所在地
[東京本社]
〒105-6923 東京都港区虎ノ門4-1-1 神谷町トラストタワー 23F
資本金
1億円
設 立
2005年10月24日
役 員
顧問・共同研究